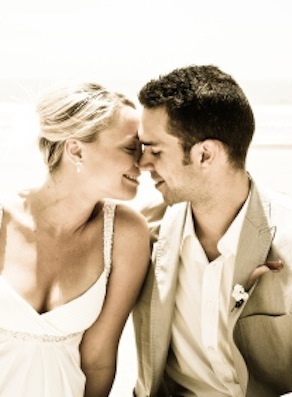 There is nothing worse than asking someone out on a date and not being able to have a good time. No matter how compatible the two of you are, without the proper date "planned", your night could end up disastrous. That's why you need a plan of action. As long as you have this plan, you will have a great night with the person of your choice. But there is some planning and details to keep in mind with every good date.
Planning Your Date
When you plan your date, you have to keep two people in mind; yourself and your date. Don't run off to the New York Comic Con, if you even have an inkling that your date won't enjoy herself there. You also don't want to plan a date where you will be miserable attending. If you are unable to show your true personality, then it will be difficult to achieve a second date. So go with a plan of action that is a bit more neutral or where you and your date can decide between multiple options. Going to a fun zone is a great first date. There are games, bowling, pool and arcade and much more. This helps you to figure out what your date likes and to have a great time. Showing your personality and having fun on a first date is a great way to start off your relationship on the right foot.
Date Ideas
You can always have a good time doing the ordinary date night plans like going out to dinner or out to the movies. In fact, the movies are one of those dates where you can decide between multiple movies, getting to know each other better and creating a good conversation for afterwards. But what else can you do if you don't want to have a generic date night? One fun thing to do is to take ordinary dates and give them a twist. Instead of regular bowling, try midnight bowling or instead of mini golf, try glow in the dark mini golf.
Sweat it Out
Lot's of women love to be active so start planning a fun, outdoors event. Flag football, walking a trail, taking an outdoor yoga class and other such activities can get your hearts racing while sparking her interest. These types of activities demonstrate that she is with a guy who is fun loving, health conscious and thinks outside of the box.
Holiday Cheer Anyone?
No matter what the holiday is or how cheesy the activity, bringing holiday cheer to your date can bring a lot of laughs and much more fun. For Christmas, walking through the city, looking at decorations and seeing the local Christmas tree can be a heart-warming experience. For the Fourth of July, spend the day baking Fourth of July pie and eating while watching fireworks and twirling around glow sticks.
Be Flexible
For a good date, you should have a plan of action but this plan should never be set in stone. If your date seems to be heading in one direction and the two of you are having fun, let go of your plan and be spontaneous. If your plan doesn't seem to be doing the trick than be flexible and change directions. You never want to be flat footed when it comes to date plans. Your plan of action is only to secure yourself with something fun to do but if the night leads you somewhere else, don't be afraid to go with the flow. Plus, if you try so hard to stick with this plan, you might seem uptight or even worse, not very fun at all to be with.
Dating is fun and adventurous. You get to know someone new and share an incredible time with this person. Planning a date shows her that you are considerate and excited about spending this special time with her. So come up with a great date and don't be afraid to let go.