What do we know about dating sites? We know that the typical online dating site requires that singles fill out a personality profile with information about interests, and likes. Certainly it is true that for the visitor searching for a date and to learn about prospective partners, that the photograph of the member is the most important part about of the reviewing process.

Many dating sites allow searches. However, sites such as eHarmony vary from online dating services such as Match.com in that you are matched with someone who is compatible not just on the surface, but also on a more personal, psychological level. Dating Sites that are similar, such as Chemistry.com use personality profile matching technology which usually helps singles find better matches.
Many of us were surprised by the news of Heidi Klum and Seal's separation. After all, they had children and were together a long time – at least by Hollywood standards. While we'll never know what really happened to lead to the end of their union, most of us have experienced a devastating break-up in our lives. Maybe some are still recovering. There are many stages people go through when breaking up with a romantic partner – including denial, anger, and grief. These are all important emotions7777... [Read more]
We all like to make a good impression when it comes to love. We want others to see our best selves, even if it means glossing over a few flaws or past indiscretions. After all, if a potential date seems amazing, we're likely competing with a lot of other men/ women in getting their attention, so we have to present our best image – usually at the expense of being honest. This is especially true for online dating. If you've spent time online dating, you've encountered people who weren't totally7777... [Read more]
Most of us women love bad boys. There's something terribly attractive about a guy who oozes confidence, sex appeal, and lives his life without caring what other people think. Dating a bad boy means a roller coaster ride of emotions, which can be fun and exciting. You never know when you'll hear from them or what they'll do next. Sexy, right? While I dated my share of bad boys – I knew in my heart these relationships would never last. But I couldn't help being attracted to them. There was7777... [Read more]
Money and dating can be a dicey mix. Traditionally, women have expected men to pay for their dates, at least in the beginning of a relationship. Picking up the tab was considered to be the way men showed real interest in a woman. But now, the expectations aren't so clear. So what's the right thing to do when the check appears? Let's say you're on a first date having dinner. You order some chicken and a beer while she orders a $12 glass of wine and salmon, which is a specialty dish. You notice7777... [Read more]
There is nothing worse than asking someone out on a date and not being able to have a good time. No matter how compatible the two of you are, without the proper date "planned", your night could end up disastrous. That's why you need a plan of action. As long as you have this plan, you will have a great night with the person of your choice. But there is some planning and details to keep in mind with every good date. Planning Your Date When you plan your date, you have to keep two people in mind;7777... [Read more]
DATING SITE REVIEWS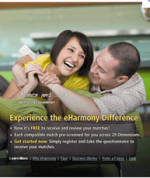 eHarmony Review - I have been a member of eHarmony for a year now. After thousands of matches, I can give you the lowdown. First off, eHarmony is a dating site that sends the matches to you. I was getting them every day, normally 7 a day. The matches are based on your initial, one time only,and not repeatable, long personality questionaire.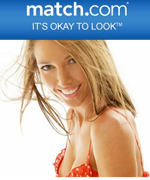 Match.com the best dating site for typical singles. With more than 30 million members, match.com is one of the largest dating sites online and one of the most successful world wide.
The sites reviewed on the home page are general dating sites. We also review many more dating niches and categories, so that you can choose the best dating site for you.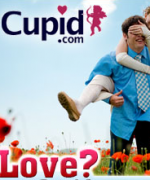 Cupid.com has a basic singles membership for free, which lets you to check out what the dating site has to offer.
If you have suggestions for online dating sites we should review, drop us a line. Also, if you have a review to submit, or a comment, you can comment on individual site reviews.
If these sites do not fit your needs, check the categories at the top. If you still have not found the best dating site for you, search google for 'online dating', or 'dating sites', or 'dating site reviews', as these are popular online dating phrases that should tell you a lot about dating. There are also niches, such as 'christian dating sites', 'jewish dating sites', as well as terms such as uniform, seniors, affair, married lady, african, korean, asian, and more. We wish you the best luck in hunting down the perfect service. Check back frequently on our About Dating site.